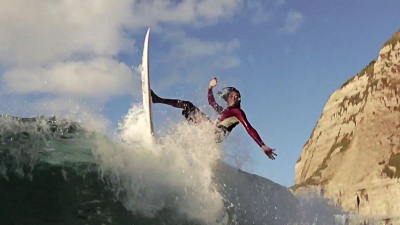 Quindi vuoi sapere come fare un film sul surf:
So you want to know how to make a surf film? Uncle Nate will tell you all about it. Straight from the editing room (i.e., bedroom) of the acclaimed director Nathan Myers, this is a video about the making of a video, namely Myer's new feature, Se7en Signs.
Sending six filmmakers to six different locations in order to crea ...
[continua]